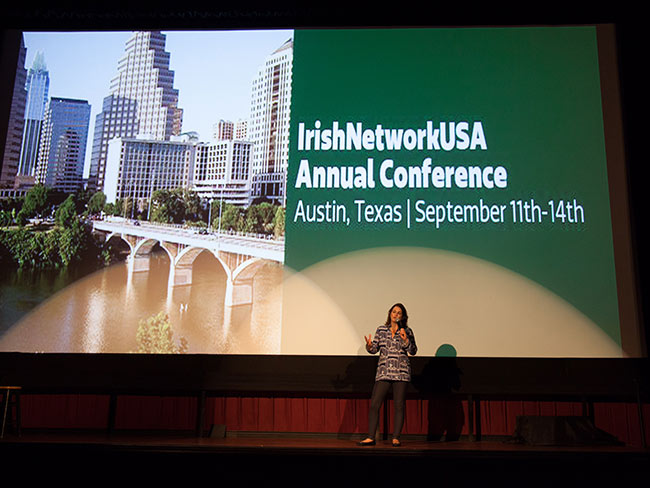 From September 11th-14th we gathered in Austin, Texas for our Annual National Conference.  Sheila Langan of Irish Central was there to capture the action.
"INUSA – 19 chapters strong across the US after only four years – is a shining example of what can be achieved when the larger Irish diaspora bands together.

The network is dedicated to fostering professional, economic, cultural and social connections between Ireland and the US, and has grown dramatically since its founding four years ago in the midst of Ireland's economic crisis. In the last year alone, its membership has nearly doubled in size to 3,500 and counting.

INUSA has tapped into the established Irish professional networks in New York, Boston and Chicago, but the organization is also at the forefront in cities and states where the larger Irish communities are still in the process of connecting and growing – such as the Bay Area, with its many Irish entrepreneurs and start-ups; New Orleans, with its rich Irish cultural history just waiting to be further explored; and Austin, with its booming tech and innovation scene that's drawing Irish transplants."    Read more here in Irish Central.