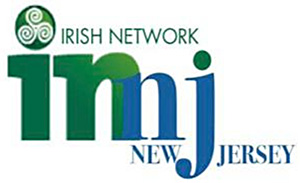 Connecting Irish, Irish Americans and 'friends of Ireland' across New Jersey through business, arts, sport, and social activities.
---
Steve Lenox Eileen Gaughan Kevin O'Dowd Colleen Mahr Assemblyman Jason O'Donnell Betsy Gilligan Jere Cole
Board of Directors
Erin Rice Deirdre Woodbyrne Kevin Lyons Michael Novak Domhnall O'Cathain Jennifer Holdsworth Anthony Callaghan
Michael Breen Christopher Jones Sheila Kenny Jenny Davis Robert Connolly
---
RECENT NEWS
Irish Network New Jersey was proud to help host the 3rd Annual Hoboken Irish Festival on Saturday, June 7. Thousands came out on a beautiful summer day and enjoyed Irish music, dance, culture and food. We are already looking forward to the 4th annual Hoboken Irish Festival!